HOW NIGHTCAP WORKS
Nightcap uses natural ingredients like DHM (dihydromyricetin) and Milk Thistle to remove acetaldehyde, the toxin that causes hangovers, and flush out toxins created from consuming alcohol. Finally, Magnesium, B6, B12, and electrolytes ensure you wake up restored, clear-headed, and ready for the day ahead.
Learn more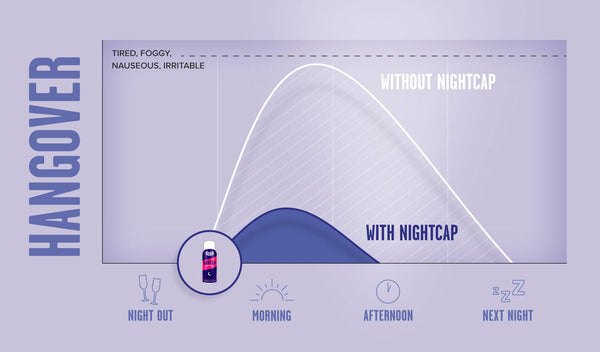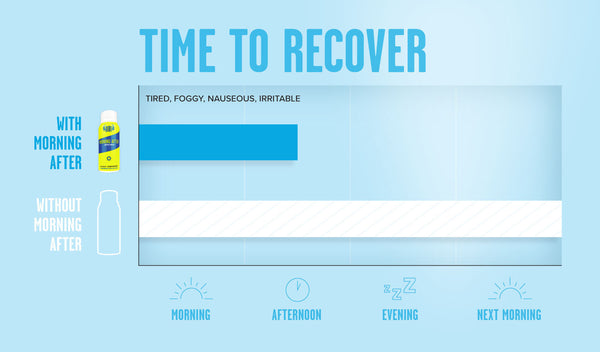 HOW MORNING AFTER WORKS
Morning After utilizes Activated Charcoal which is the most powerful and fastest detoxifying agent known man. Activated Charcoal binds to and removes toxins from your body. In addition, 5-HTP, Ginger Extract, Vitamin C, Vitamins B6 and B12 help improve your mood, reduce nausea, boost your immunity, and naturally energize. Our formula reduces your recovery time so you can feel good and be productive the Morning After!
Learn More
HOW LIGHTEN UP WORKS
60% of Asians and about 15% of the general population flush red, feel hot, get palpitations, headaches, and nausea when they drink alcohol. These people metabolize alcohol 40-100x faster than average causing a buildup of a toxin called acetaldehyde in the system. Lighten Up utilizes a powerful plant extract called DHM (dihydromyricetin) to remove acetaldehyde from the body and Amino Acids to help regulate alcohol metabolism. With Lighten Up you will notice decreased flushing, and increased comfort while drinking.
Learn More